Good morning. Jewell School is seeking enthusiastic and qualified candidates to join our coaching staff as a head middle school football coach or as an assistant high school football coach. Please contact Emma Ochoa or Mark Freeman at the school if you are interested. Go Jays!

Please see our Jewell Facebook and Webpage for updated COVID Closure information
Good morning. At this time, we are still optimistic about hosting our HS T&F meet on Saturday. Please make sure you communicate with Coach Beatty if you volunteered to help and have any questions or concerns. Thank you so much for your support.

Please see our Jewell School Facebook or webpage for information regarding additional COVID-19 cases.

In honor of Earth Day (4/22) Our 2nd grade class preserved natural resources by making s'mores in a solar oven!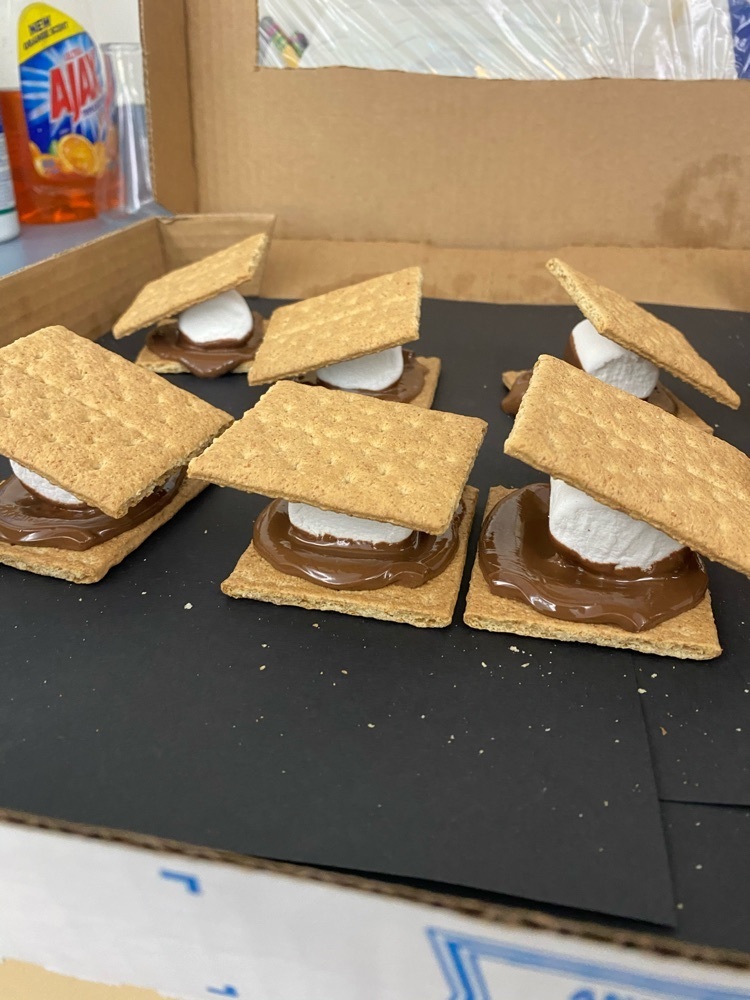 Three Blue Jays who all experienced success at the Clatsop County Fairgrounds on Saturday. Nice job!

Please see our Facebook page or website for information concerning a positive COVID-19 case at Jewell School

Have you ever considered becoming a School Bus Driver? Now is the time! Get your CDL & Bus Driver training right here at the school and become a substitute bus driver. Substitute positions often lead to a permanent position with benefits!! Substitute bus drivers at Jewell School earn $19.88 per hour for the 2020-21 school year. If you are interested or have questions, contact Joan Layman at 755-2451 ext 7.
The Natal Grange food bank is open tomorrow, April 14th, from 1-4. April Kane would love to help you out if you are in need.
Congratulations to Nick Nikander...who is not only the first XC runner to represent Jewell in the state XC meet...but shaved more than a full minute off of his PR while doing so. Congratulations Nick...that's awesome stuff!
Your Lady Jays have won their final home volleyball match of the season against the Willamette Valley Christian Warriors...in a 3-0 fashion. Fantastic job ladies! And good luck in the 1A tournament this weekend in Damascus.
Your Lady Jays have defeated Falls City 3-0 in their first match of the evening. Nice job, ladies!
Good morning. The MS VB ladies ended their season last night with a road win versus Rainier! Nice way to finish, girls!

As we look forward to the next school year, we are interested to know your opinion on continuing a 4-day school week. Please complete the survey linked below to give us your input. Thank you for your participation.
https://forms.gle/8N8DC1LQhJaqi37J8
Good morning. Our high school band has qualified for state! Congratulations to all the high school band members and to Mr. Pederson!
On Tuesday, April 13th our juniors will take the Scholastic Aptitude Test (SAT). The SAT is a standardized test that measures knowledge and skills in reading, writing, and math—the same knowledge and skills your student needs to succeed in college and career. To help them prepare, our juniors have access to free SAT practice tests and tutorials through Kahn Academy. Leading up to the test, they should spend approximately 30 minutes per day practicing their skills. In addition, it is important for them to be well rested and eat a healthy breakfast on test day. If you have questions or concerns about the test, please contact me at 503-755-2451 ext.3011 or
shellya@jewellk12.org
. Additional information, about the SAT, can be found on the College Board website.
https://collegereadiness.collegeboard.org/sat/practice/full-length-practice-tests
Good evening Jewell. A major shoutout goes to Nick Nikander who has qualified for the state XC meet this coming Saturday in Lebanon! Congratulations Nick...that's awesome!
Happy Monday! Both the middle and high school T&F teams will begin practicing one week from today, April 5th. Please make sure physicals are up to date and that the FamilyID registration process has been completed. Please reach out to Coach Weichal or Coach Kaczenski if you have any questions. Go Jays!
Good morning. The high school football team kicks off at 7 pm this evening versus Triangle Lake. Spectators will be allowed into the stadium starting at 6 and there will again be no concessions available. Those burgers will taste mighty good in September. Hope to see you all tonight.
Lady Jays SWEEP St. Paul tonight 3-0. CONGRATS!!!!!!!