Good afternoon. We have a few athletic things going on this week. A summary is attached. Go Jays!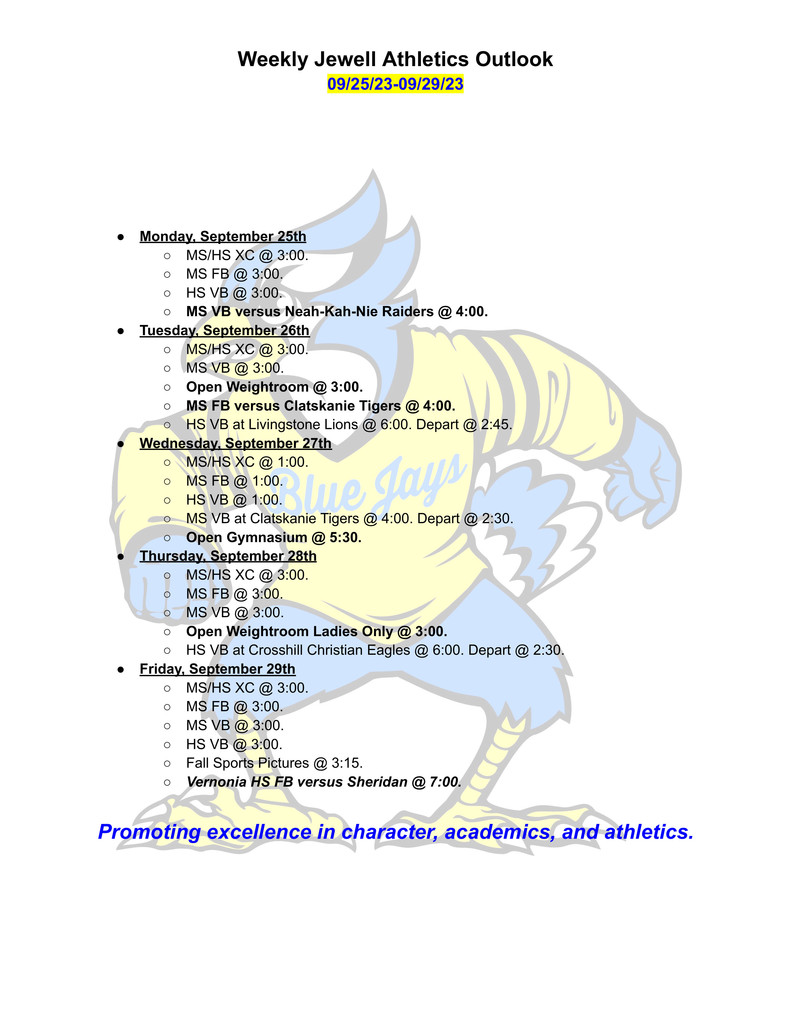 Good afternoon, Jewell! Coach Veit will be hosting an open gymnasium on September 27th from 5:30-7:00. This is for all school and community members so please feel free to stop by for a workout.

Good afternoon, Jewell! I have attached a preview of athletic stuff for next week. The first MS VB match is next week and our home XC meet is also next week. Excellent! Have a splendid weekend.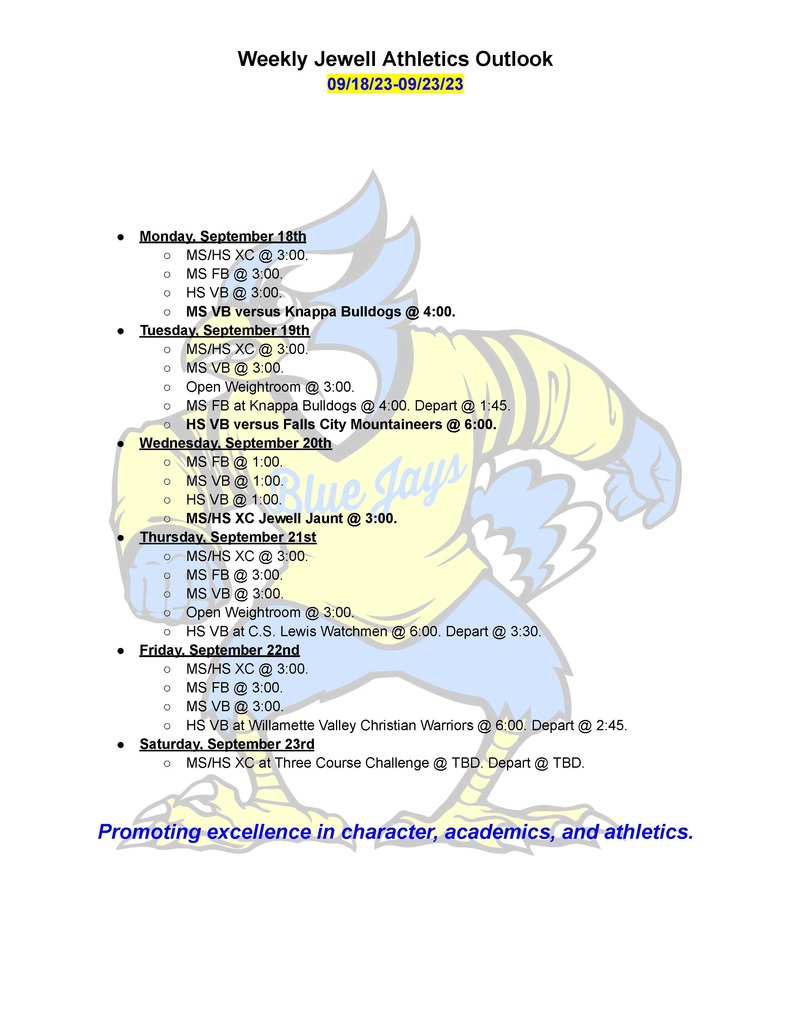 Good evening, Jewell! A big thank you to those who showed up for the first AD/Coach coffee hour of the school year! Some good conversation was had. The next AD/Coach coffee hour will be on October 13th at 1:30 in the school library. I hope to see YOU there.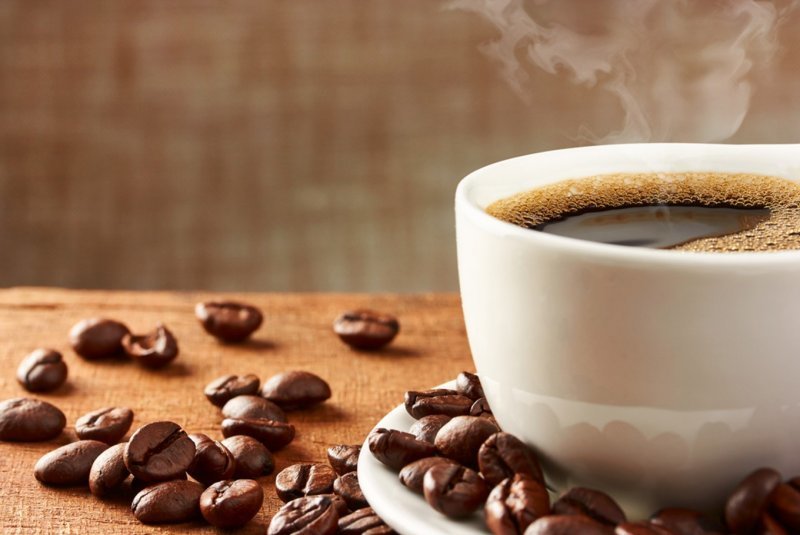 Good evening, Jewell! My apologies for this late weekly athletics outlook. I hope you are having a great second week of school!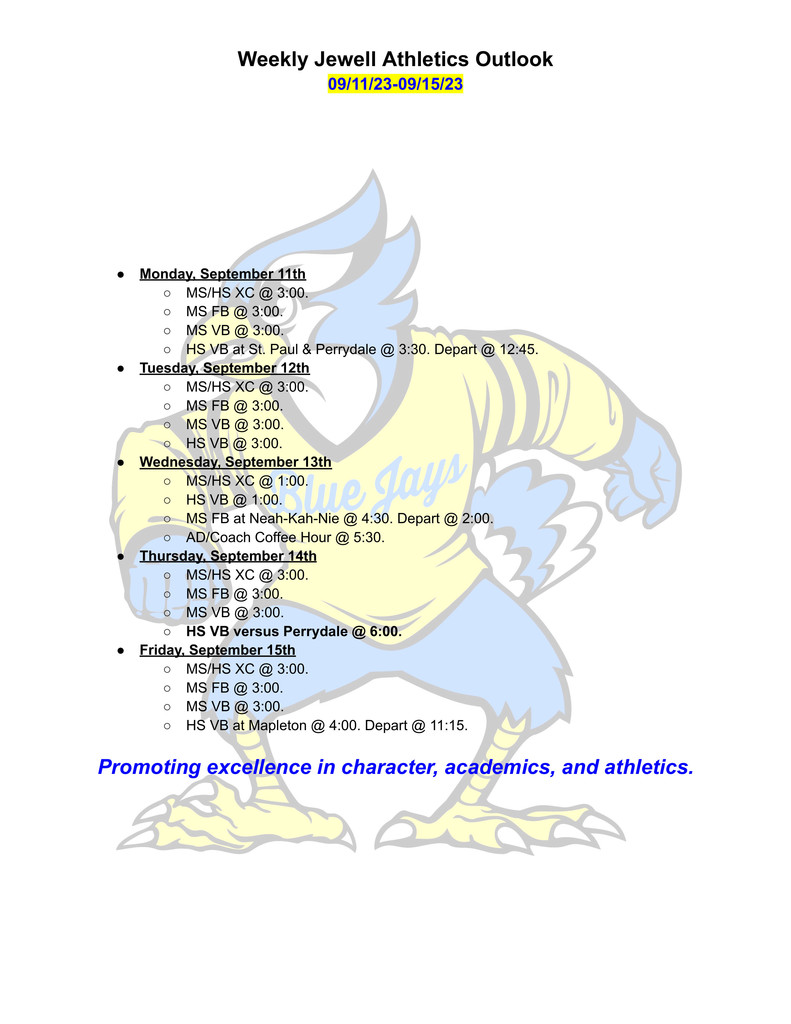 Good afternoon, Jewell! We are still seeking qualified candidates for our guest teacher pool. We are like every other school out there and could use some more substitutes! Please contact Allyce or Christy in the office if you are interested.

Good afternoon, Jewell! The Natal Grange food pantry is open this Wednesday, September 13, from 12-3. Please plan to stop by if you are in need of some assistance.

Good afternoon, Jewell. Athletics information for the first week of school is attached. Have a great first week!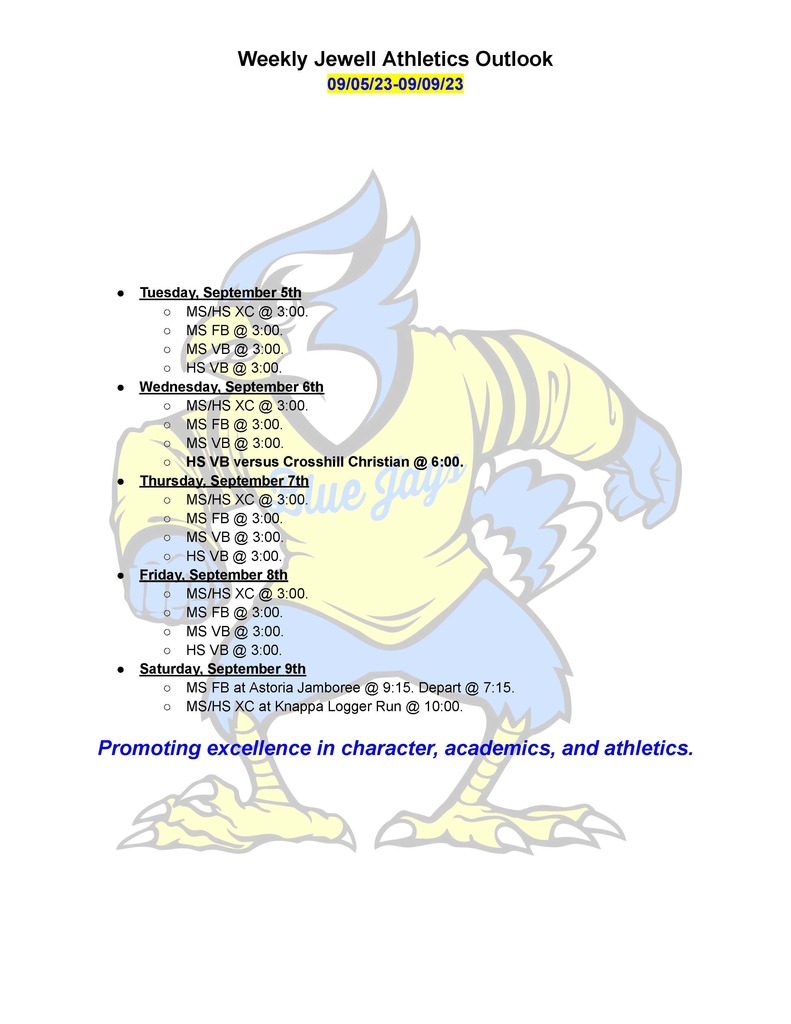 Congratulations to the HS VB team for defending their court with a 3-0 win over Livingstone tonight. Nice job ladies!

Good afternoon, Jewell. The athletics stuff for this week is attached. Our first home competition of the year is on Tuesday! Hope to see some of you there.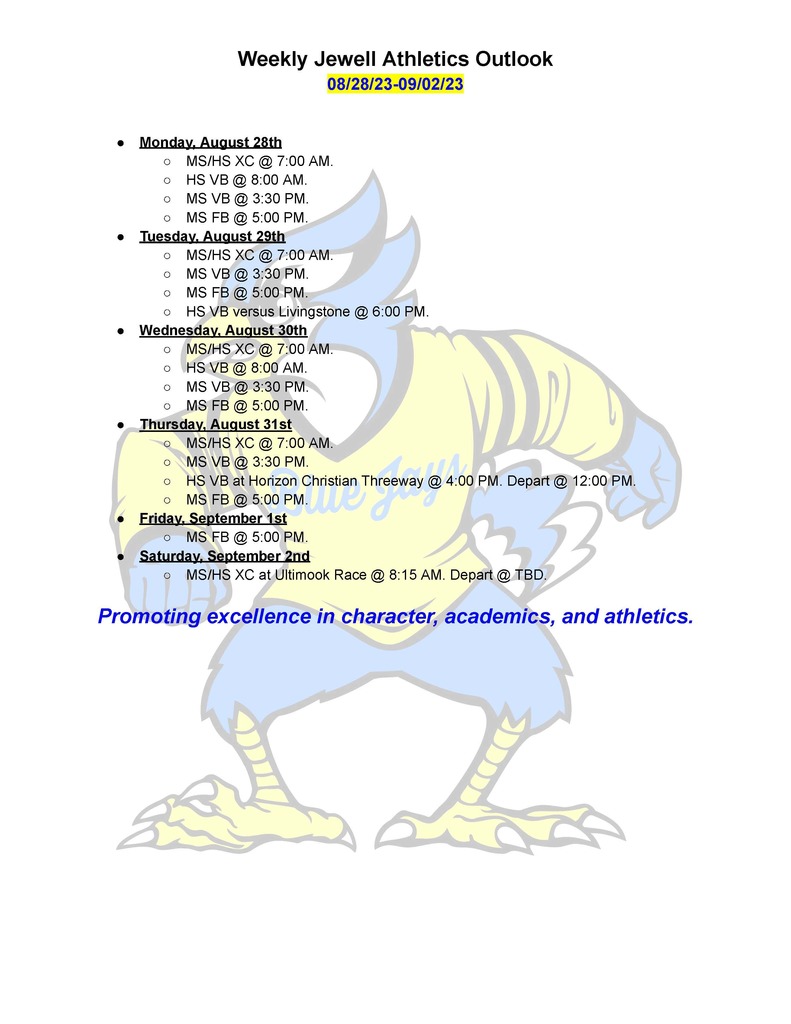 Good afternoon, Jewell! Volunteers to assist with HTC are still needed! Don't hesitate to get in touch with April Kane if you are available @ 503-755-0404. Thank you!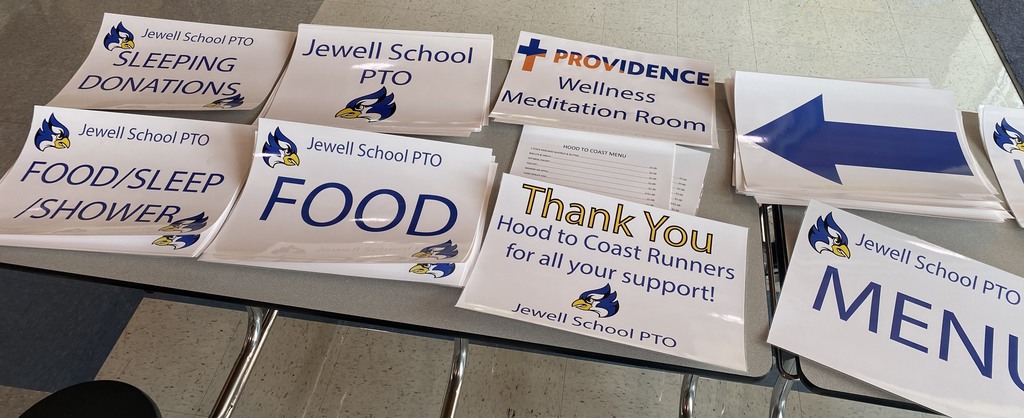 JEWELL PTO IS STILL IN NEED OF VOLUNTEERS FOR THE UPCOMING EVENT "HOOD TO COAST" AS OF RIGHT NOW SHIFT SCHEDULES ARE WIDE OPEN. IF YOU HAVE SOME TIME TO SPARE WE WOULD GREATLY APPRECIATE ANY TIME GIVEN FOR THIS EVENT. AUGUST 25TH STARTING AT 5PM WHEN PEOPLE START TO ARRIVE THROUGH SATURDAY 26TH TILL 5PM. PLEASE CONTACT APRIL KANE IF YOU ARE AVAILABLE TO HELP OUT. MESSAGE HERE OR CALL 503-755-0404 THANK YOU IN ADVANCE FOR YOUR TIME! APRIL KANE

Good morning, Jewell. Due to a scheduling conflict, Coach Armstrong needs to cancel MS VB practice today, August 22nd. She looks forward to seeing you at practice on Wednesday!

Good afternoon, Jewell! There will be an AD/Fall Coach coffee hour on September 13th from 5:30 to 6:30 in the library. Please feel free to stop by and talk with your child's coach or the district AD/administration about Jewell's athletics. Hope to see you there!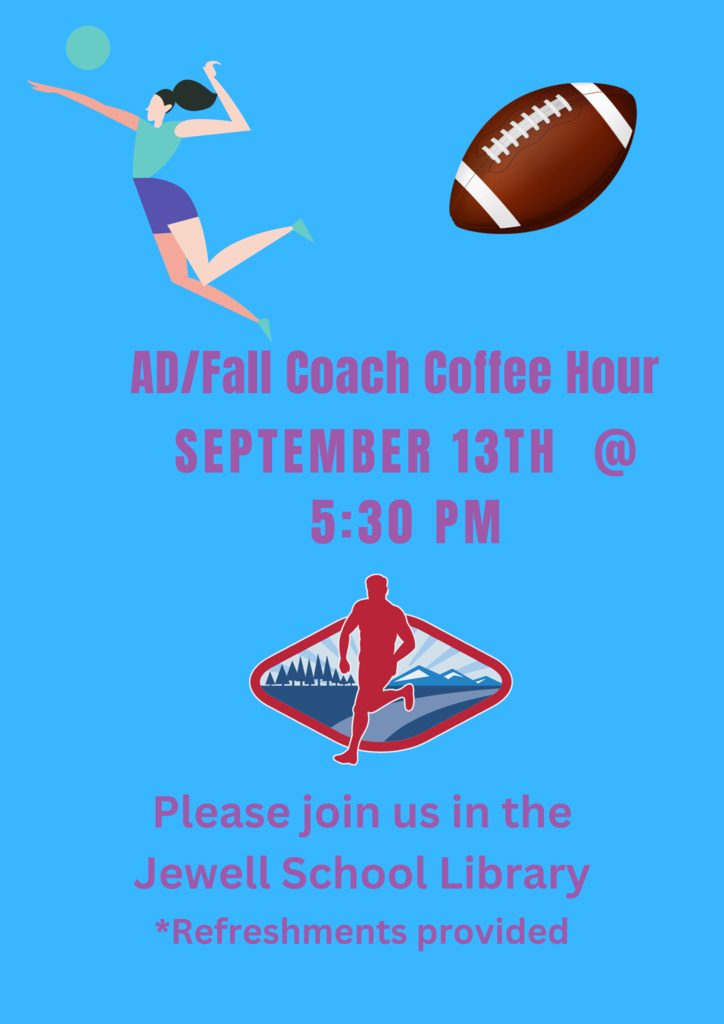 Good afternoon, Jewell! Next week is the second week of the fall sports season and our HS VB team will travel to Alsea on Friday for a Saturday jamboree. Yahoo!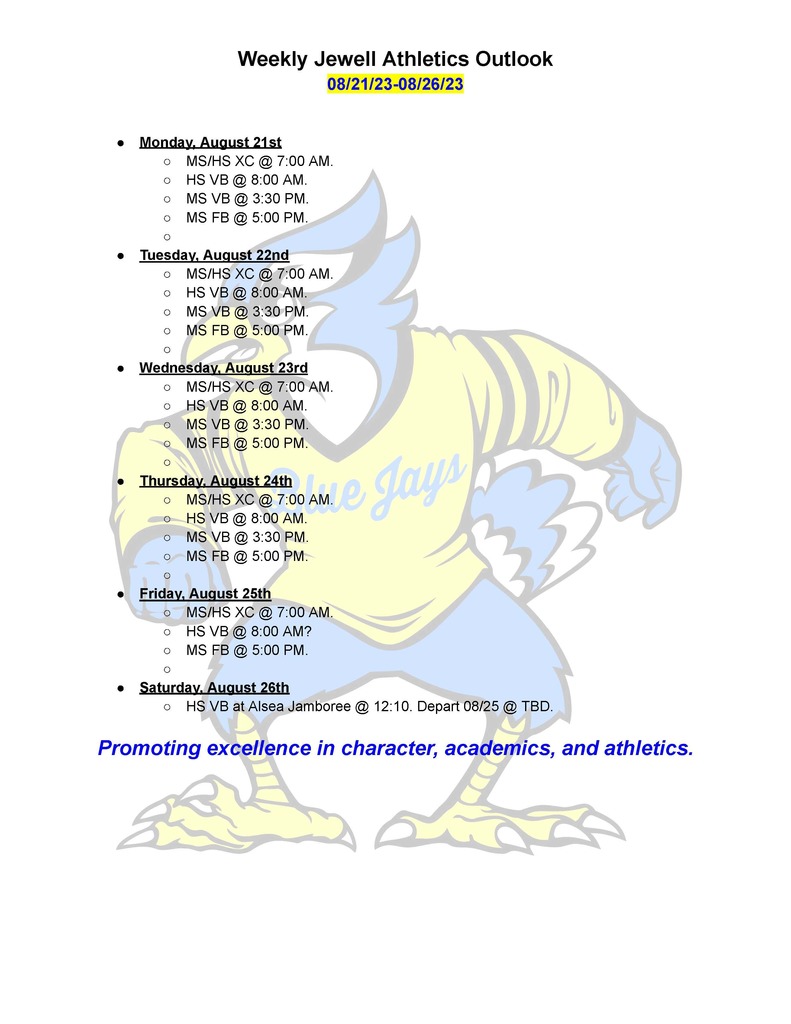 Good afternoon, Jewell! Fall sports practices begin tomorrow, August 14th. Please make sure the school has a valid physical on file and that the registration process has been completed in FamilyID. Blue Jay Pride!
https://www.familyid.com/jewell-school-district-8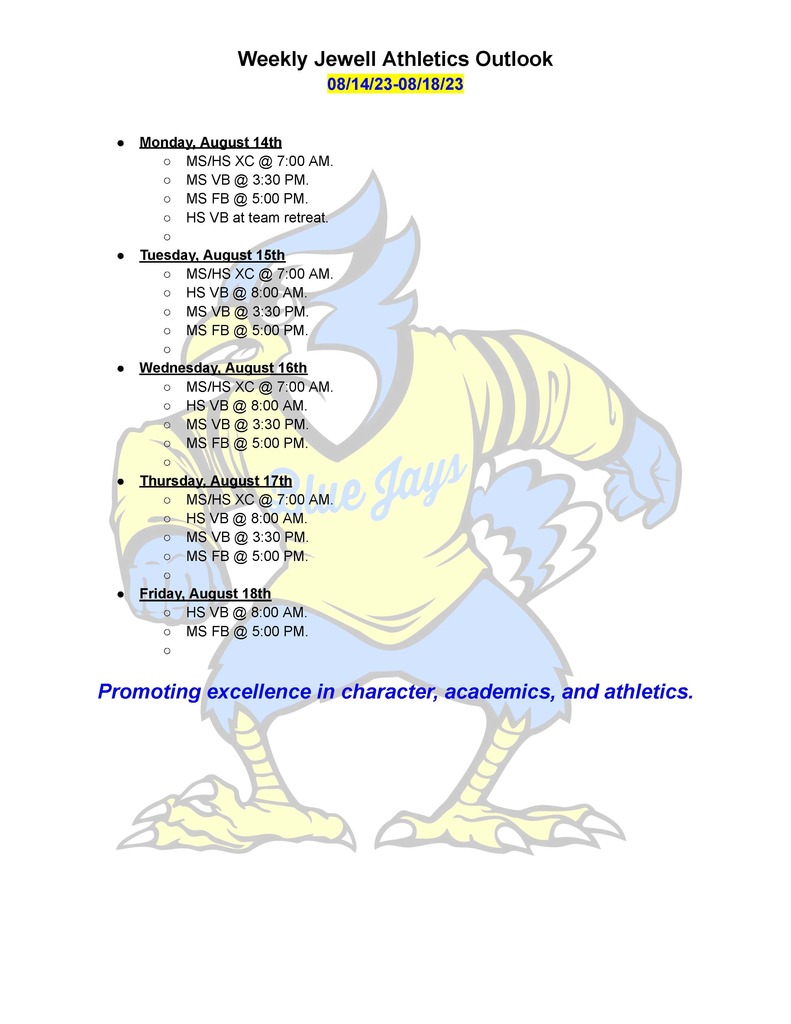 Good afternoon Jewell! With the new school year rapidly approaching, the attached Dick's coupon might come in handy for some of your school needs.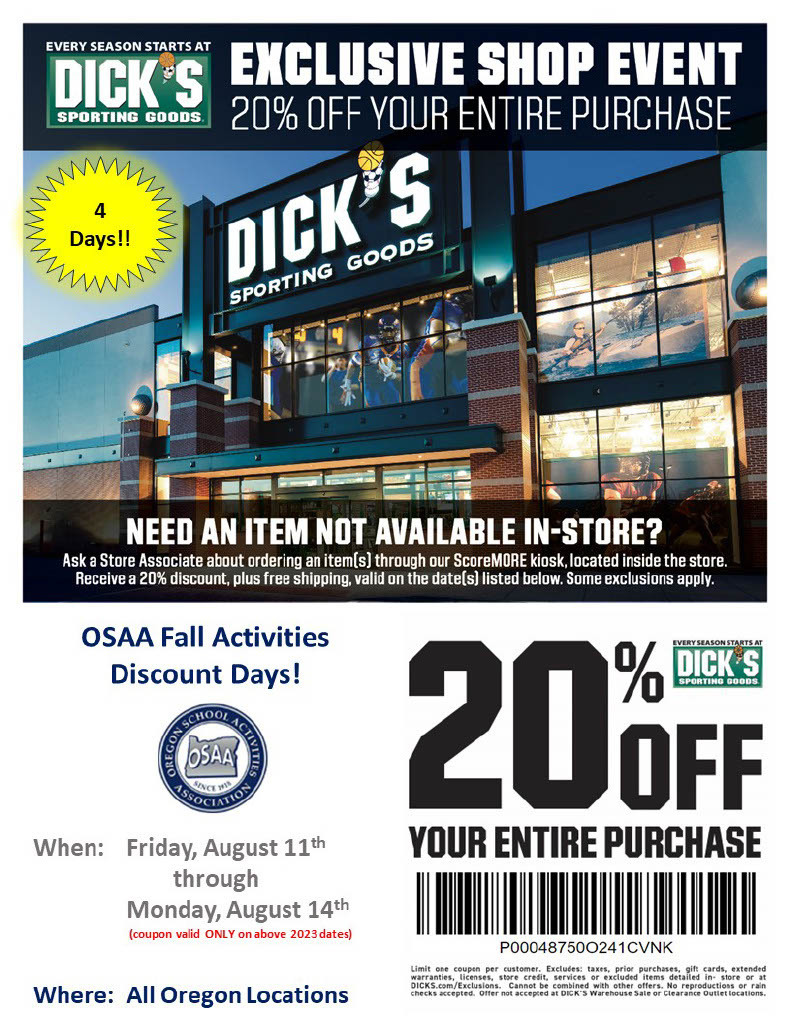 Good afternoon, Jewell! The Natal Grange food pantry will be open to assist anyone in need this Wednesday, August 9th, from 12-3.

Good afternoon, Jewell! Join us this Tuesday and Wednesday from 10 AM to 12 PM and Thursday 10 AM to 1 PM for a second middle school basketball camp! For more information contact Coach Veit!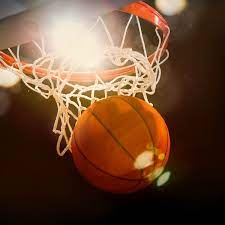 Good afternoon, Jewell! One week from today, August 14th, fall sports practices will begin! Please ensure your child has an active physical on file in the office and is registered in FamilyID before they start practicing next week.
https://www.familyid.com/jewell-school-district-8